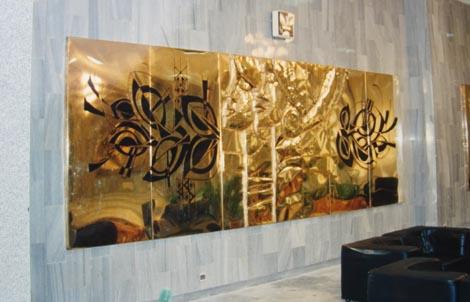 Africa Reborn
Of all works of Paul Ahyi the Eaux Fortes pronounced 'oh fort' ('Strong Water' an old french name for acid) are the most difficult to photograph.'Eaux Fortes' are acid etches on metal sheets (Copper, Brass or Aluminum).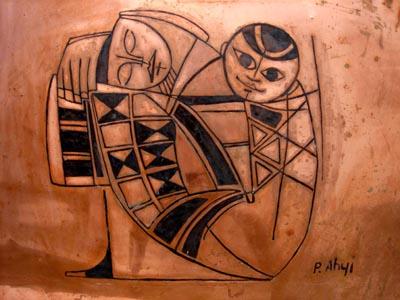 Mother and Child (copper)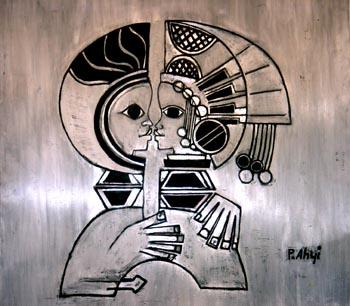 The Couple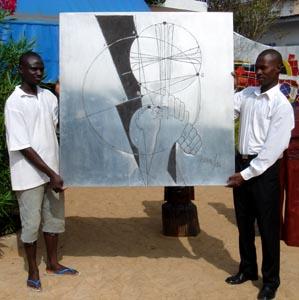 Geometries and the Cross
The etches are enhancement by chemical blackening method. The work can be further enhanced through embossing (like on 'Africa reborn') and enamelling.